The Clipboard allows you to quickly curate and create new documents based on the existing content you find.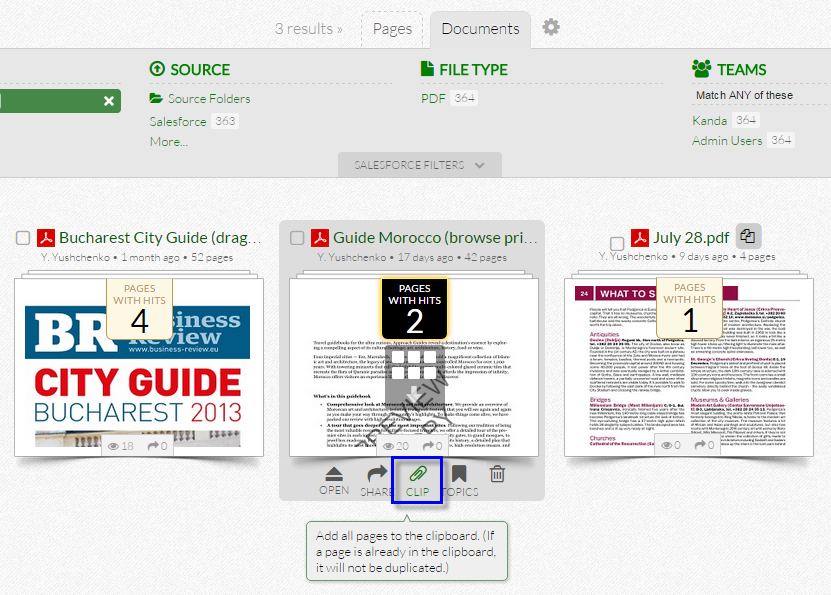 Main functions of the Clipboard are:                             
Storyboard: Change the order of slides on your clipboard or remove slides from the clipboard.  
Export:  Export content from your Clipboard to your downloads folder.
Save: Save your Clipboard content to Docurated.
Share: Share a live presentation, through your browser, or with a link. 
Empty: Clear all the contents of your Clipboard.